About the hotel
Hotel Litworowy Staw*** offers you a peaceful place with modern, elegant interior and highland elements. To take care of your rest, we give you the best quality service, discretion and full comfort.
Białka Tatrzańska is the best starting point for Tatra, Pieniny and Gorce mountains' tours. This place is also perfect for hiking and cycling with different difficulty level routes nearby.
Why are we
worth visiting?
Klimatyzacja w pokojach Świetna lokalizacja
Przystosowanie do potrzeb rodzin z dziećmi
Tradycyjna kuchnia góralska i polska
Darmowy Skibus sprzed Hotelu do stoków narciarskich w okresie ferii
WIRTUALNY SPACER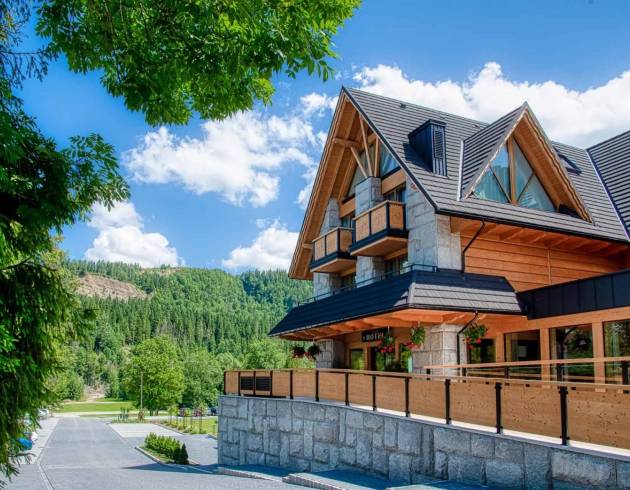 Inn
We would like you to feel like home, that's why we invite you to visit our highland inn, restaurant and café.
You can taste our rich menu based on the highest quality, regional products, which will please everybody. To make your stay more attractive, we organize evenings with highland live music and dances.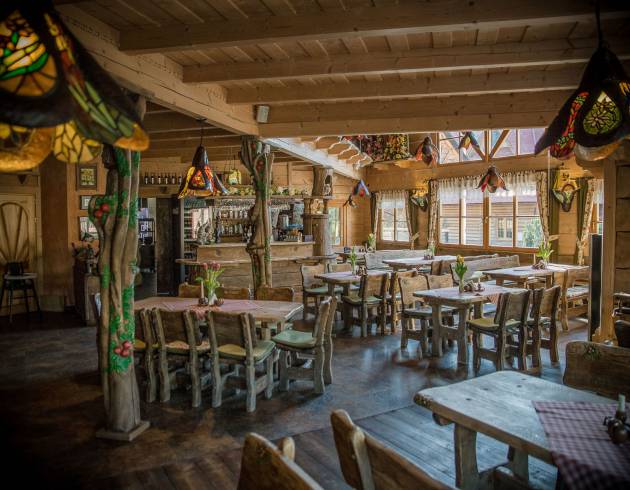 Restaurant
the best cuisine
We guarantee unforgetable flavour experience of our dishes, faultless staff and unique interior, which will delight our guests.
Meals in our restaurant and inn are prepared from naturally growed and bred products.
Eco Hotel
taking care of the environment is our duty
We do everything we can not to harm the environment, but to keep it safe and protected. We use ecological heating to breathe smog-free air. We recycle the trash, you can use recycled toilet papers and other stationery in our objects. Cosmetics are also naturally derived.
Reviews
We take your opinion into account
Litworowy Staw znamy jest nam z posiłków w karczmie oraz nowego hotelu. Każdy nasz wyjazd do Białki wiąże się z pobytem w Litworowym Stawie i nigdy...
Ala X
Piękne miejsce, klimatyczne. Bardzo dobre jedzenie. Miła obsługa. Spędziłam tam czas z mężem było rewelacyjnie. Polecamy to miejsce!
Iwona Bojarska
Wszystko było super!
Iwona Gapińska