About the hotel
Hotel Litworowy Staw*** offers you a peaceful place with modern, elegant interior and highland elements. To take care of your rest, we give you the best quality service, discretion and full comfort.
Białka Tatrzańska is the best starting point for Tatra, Pieniny and Gorce mountains' tours. This place is also perfect for hiking and cycling with different difficulty level routes nearby.
Why are we
worth visiting?
Great
location
Air conditioning
in the rooms
Adaptation to the needs of families with children
Traditional highlander and Polish cuisine
Free ski bus from the hotel to the ski slopes during the winter holidays
Virtual Walk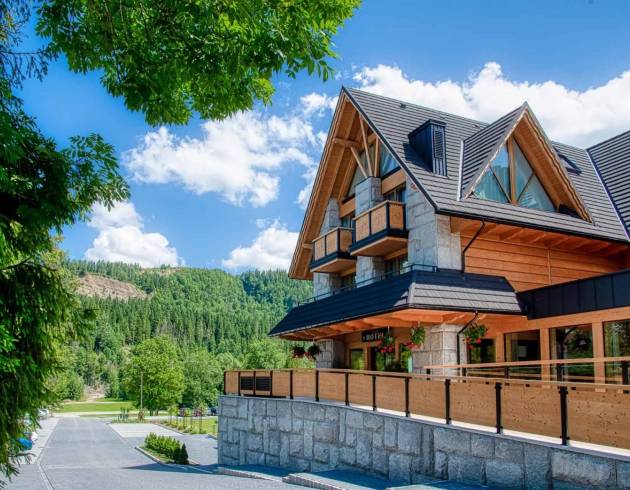 Inn
We would like you to feel like home, that's why we invite you to visit our highland inn, restaurant and café.
You can taste our rich menu based on the highest quality, regional products, which will please everybody. To make your stay more attractive, we organize evenings with highland live music and dances.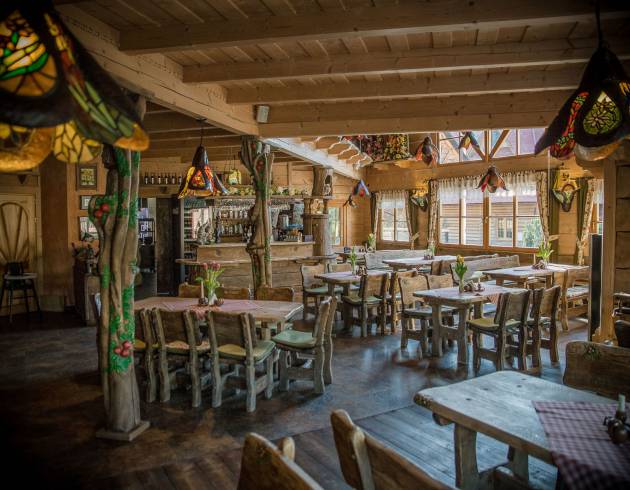 Restaurant
the best cuisine
We guarantee unforgetable flavour experience of our dishes, faultless staff and unique interior, which will delight our guests.
Meals in our restaurant and inn are prepared from naturally growed and bred products.
Eco Hotel
taking care of the environment is our duty
We do everything we can not to harm the environment, but to keep it safe and protected. We use ecological heating to breathe smog-free air. We recycle the trash, you can use recycled toilet papers and other stationery in our objects. Cosmetics are also naturally derived.
Our rooms
Your comfort is superior to us
Standard
from 240 zł / night
Standard Room with balcony
from 240 zł / night
Premium
from 300 zł / night
Premium Family Room
from 440 zł / night
Delux Family Room
from 440 zł / night
Apartment Jaworowy Szczyt
from 480 zł / night
Apartment Lodowy Szczyt
from 575 zł / night
Apartment Mały Gerlach
from 660 zł / night
WILLA See our second property